"We don't just care about traffic,
we care about your LEADS!"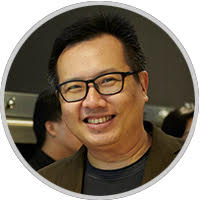 Chief Executive Officer | clickTRUE
We are like your overly attached Mom, we are going to nag about it all the time. But before you roll your eyes at us, let's get to know each other, shall we?
We often get this question…
Fair enough, in response we would share this story.
Love-Hate Relationship between Big Accounts
When we sold our first startup, Hardware Zone, we leveraged on our expertise in building online traffic to land big time advertisers such as Nikon, Toshiba and Nestle as our key accounts. Fortune 100 companies engaged us for SEM, SEO, Social Media and Analytics Consulting.
Our company was growing almost 300% year on year for the first few years. Yeah, it was good money. 🙂
Along the way, we realised that such accounts merely engaged us to chase after metrics and traffic.
Alright, so we asked what was their target audience on Facebook.
Turns out, they just wanted to have something to report to their bosses and… the actual business outcomes didn't matter! As long as it looked like the website was doing well and growing, the marketing managers get their promotions and we can pang gang early (Singlish for end work).
But the truth is, traffic and likes aren't enough.
Unless they can be accounted to give you more customers and bottom line returns, they are just meaningless vanity metrics.
It was frustrating to constantly have our advice fall on deaf ears. But each month, we reconciled emotionally with the retainer fees that were paying for our bonus.
Meanwhile…
SME Owner: Can you help us with digital marketing?
The turning point came when a long-time friend who runs an SME sought our help. He brought to light a common problem faced by many SMEs.
It was then that we realised that the agencies were selling him clicks and keyword rankings that couldn't help in getting him the leads he deserved.
Like our friend, many SME owners blindly take their chances with digital marketing – only to end up scarred by their bad experiences with other agencies, or by their own mistakes when trying to D.I.Y.
We got sick of seeing good money go down the drain with bad marketing.
Furthermore, unlike our larger accounts, SMEs who see tangible results are the ones who will value our services the most! So in early 2014, we decided to take the plunge to move away from our cushy big accounts to focus on helping SMEs.
But, which Digital Marketing Agency should you be working with?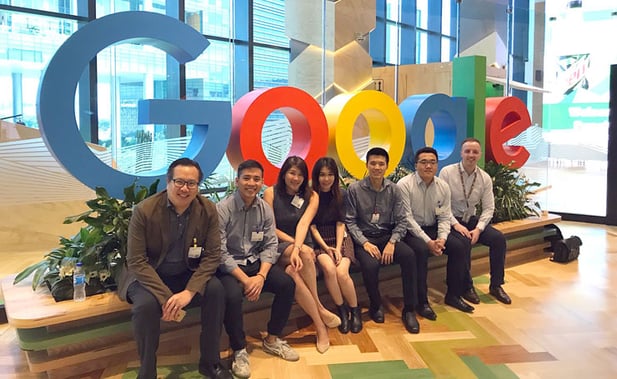 A quick Google search for "digital marketing agency" would bring you close to two million results. At last count, there are over 300 digital agencies in Singapore.
You find yourself listening to similar pitches from different agencies.
If they are all the same, then go with the cheapest right? So, all in.
That is a mistake many SME owners make, they just blindly bet on agencies based on price without considering their experience and ability to offer a sound strategy.
In short, does this sound like you?
You know you need to beef up your online presence to make your business successful.
But you struggle to create a marketing plan that works.
And you have no time to stay up to date with the digital marketplace.
We totally understand.
But we tell you what you can't find here – An agency to just follow your instructions like a yes-man.
Digital marketing is done right when the campaign is self-sustaining and generates monthly leads. Really? Is that even possible?
YES. But to achieve that, you need someone who challenges you on your business model and marketing assumptions, not one who simply says "YES! We can definitely run your SEM at X% fees!".
By fusing a digital marketing practitioner's expertise and your understanding of your business, you ultimately save precious time and money.
That's true, anybody can offer you their opinion. A freshly minted university graduate with a marketing degree can do it, and so can your mom!
Logically, you want someone credible to offer their opinion. Credibility comes with rich experience in digital marketing and case studies from happy clients.
You don't have to pour your money into campaigns that don't work anymore. Jumpstart your marketing by leveraging on our 20 years of digital experience from serving our many clients.
What are you in for?
You get to work with experts who will brainstorm with you, evaluate your ideas and challenge your assumptions to create a digital marketing plan that is tailored specially for you.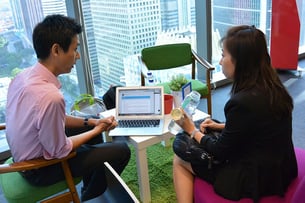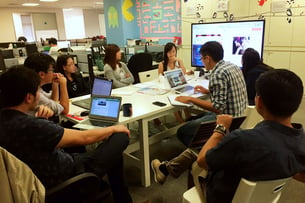 A team of UX designers, Analysts, Copywriters, and Strategists will work together to transform your idea into a single sales page brimming with the persuasiveness and knowledge of your top salesperson. And the best part is, this salesperson never sleeps!
You will have attractive advertisements on Google and Facebook to bring people who are interested in your product to your page.
And… BOOM!
Marketing plan + Sales page + Online ads = Constant flow of leads!
Quick Facts
1st Google Adwords Authorised Reseller since 2006
Founders from Hardware Zone
18 years

of Online Experience
Specialise in

Search & Conversions
#1 Google Analytics Consultants

in SG/SE-Asia
1st Yahoo! Platinum Search Marketing Agency Ambassador in SG/SE-Asia
Associate company of Singapore Press Holdings
Our 10 Core Principles
Continuous Learning
There is more to learn from failures than successes. Do not be afraid to make mistakes.


Inspire Innovation
Great just isn't good enough. Through innovation and iteration, we want to set new standards for ourselves and the industry.


Spirit of Sharing
We learn more when we share more. The sum of our combined knowledge applied is far greater than any individual effort.


Active Communication
Communication is the fundamental pillar for knowledge democracy and building trust.


Walk The Talk
Actions have a far greater impact than words. Commit to actions what you preach.


Humility
Our best thoughts usually come from others. Respect yourself and those around you.


Measure It, Better It
If you cannot measure it, you cannot improve it. Aim to better yourself each day.


Ready, Fire, Aim!
Time is of essence. We prefer fast rollouts to ideal perfections. Refinement can always happen over time.


Be TRUE to All
Integrity is what we do, what we say, and what we say we do. We sleep better at night when we are true to all.


Love What You Do!
Only then will you enjoy what you do and do it with utmost pride!
Testimonials
I have nothing but high regard and admiration for clickTRUE. I was initially skeptical about engaging them… but the results? A ten-fold return of investment to the campaign within a year. I would not hesitate to recommend clickTRUE to anyone.
Teo Soo Keng
General Manager
HMI Institute of Health Sciences
I had a couple of bad experiences with other agencies before meeting clickTRUE. No other agency I know would be willing to devote the time and expertise of their senior partners to my marketing campaign. To call clickTRUE my digital marketing partner is my great honour.
Gary Tan
Managing Director
Efficient Systems
I chose clickTRUE among other agencies because of their unique methodology. I very much enjoy working with Richard Tan and his team. You'll feel that way especially after seeing a 7-fold ROI on the campaign. Let clickTRUE guide you through your digital marketing. It's going to be worth it.
Shaik Mohamed
Director, Business Development
MES Group Systems
Simply loving the work and the professionalism at clickTRUE! I have made my right decision in partnering clickTRUE for my online marketing campaigns which greatly brings and deliver quality leads generation supporting my sales closings. 6-digit commissions is my result! Plus I can have a good night sleep knowing that I have an online top sales working 24/7 for me. Yes, the solutions and services cost more at clickTRUE than many other "dime and a dozen" digital agencies but in life, you get what you pay for. Price is only an issue when value is a mystery. With their platform and services, value is certainly no mystery.
Eric Tan
Head of Training & Sales (Assoc)
Savills Residential Pte Ltd Systems
Bonus

:


3 Ways I Can Help You for Free

If you are not ready to talk with us yet, here are three other ways that I can help you, all of which are 100% free.
Download our FREE E-book of 10 Marketing tactics

we used to help generate over S$3.2million of sales for our clients.
Read the posts on this site.

we have written hundreds of different articles on all aspects of online marketing, tips and tricks, small business advertising, interviews. All of these articles are available absolutely free on this site.
Attend our FREE 1-Hour webinar

where we walk thru the exact digital marketing framework and strategies documented and tested after 24 months of helping SMEs skyrocket their sales.
You get all three of these benefits instantly when you sign up for the FREE E-book. You receive an update every time we post a new article to the blog, share new stories, or make a new training resource available… Claim your FREE E-Book now.
No time to lose.


Jackie Lee
CEO, clickTRUE
Popular Posts

You might enjoy reading some of our most popular posts:
Clientele
_________________________ _________________________
We've been fortunate to have outstanding clients, many of whom we've become close friends with. We've also grown tremendously as a result of being entrepreneurs, and take pride in the work we've done. It's been a satisfying ride so far.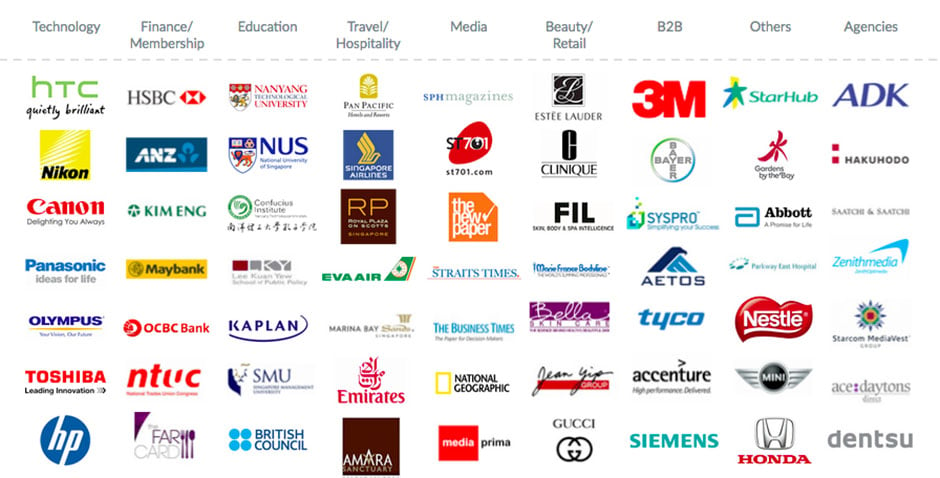 Our Corporate Philosophy
_________________________ _________________________
Why
We believe helping people buy is the best way to sell. We want to help build a better customer experience while making digital marketing less painful, uncomplicated and sustainable.
How
Develop an always be learning culture to become a more useful, helpful and holistic preferred marketing partner. Continuously seeking improvements to deliver TRUE value for our customers in an agile inbound way. Standardize for consistency. Contextualize for relevance. Optimize for clarity. Personalize for impact. Empathize for perspective.
What
People don't want to be interrupted by marketers or harassed by salespeople. They want to be helped. Every day, actively investing in developing evergreen content that keeps contributing to traffic growth, building a brand and eventually generating sales — in short, guiding customers on marketing the Inbound way.
Culture is important. Get to know us better.