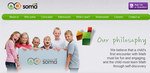 Soma School Singapore
Industry: Education
Campaign Type: CRO
Description: Soma School Singapore is a mathematics school for primary school students to develop their creative and logical thinking skills, using a proprietary programme, games, and activity books series.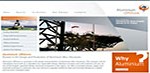 Aluminium Offshore Pte Ltd
Industry: Education
Campaign Type: CRO
Description: The company is one based in Singapore but with a vision to be a global market leader in the construction of offshore marine structures. This they did with them being a pioneer in the design and production of aluminium alloy structures.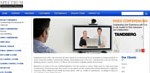 Spectrum Conferencing Pte Ltd
Industry: Technology/B2B
Campaign Type: SEM
Description: The client had decided to embark on a branding approach via Search Engine Marketing. Their prerogative was to maintain top positions on the Search Engines for identified keywords to secure an advantage over their competitors.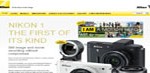 Nikon 1 Pan Region Initiative
Industry: Electronics/Technology
Campaign Type: SEM
Description: The launch of the revolutionary Nikon 1 camera necessitated a pan region Search Engine Marketing campaign. One that extends into nine countries with localised language creatives and multi-currency budgeting.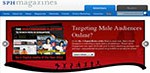 SPHM Advertiser Drive
Industry: Publishing/Media
Campaign Type: SEM
Description: It is common knowledge that the difficulty level of executing B2B campaigns is much higher as compared to campaigns targeted at consumers. The client in this case is SPH Magazines.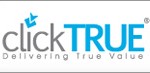 clickTRUE Corporate Site Revamp
Industry: Services/B2B
Campaign Type: Strategy
Description: Faithful followers of the clickTRUE website will recall this blog post from a few months back announcing our site revamp. Instead of designing for aesthetics as we did before, this time we designed the site to drive up conversion rates and enhance usability, and as a result our website has seen significant improvements in 4 key areas.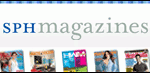 SPH Magazines
Industry: Publishing/Media
Campaign Type: SEO
Description: SPH Magazines had underwent a site revamp to update a previously rather old-school look. Sounds good, right? Well, not really. After the revamp, the website dropped in ranking for many of its targeted keywords.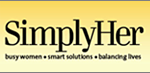 SimplyHer
Industry: Publishing/Media
Campaign Type: SEO
Description: SimplyHer was running a subscription drive campaign for 2 months, offering subscribers a 12 or 24 months online sign-up option. There were several traffic channels (Search Engine Marketing, Emails, Referral Sites) providing a constant stream of visitors to... more...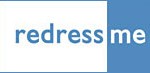 Redress.me
Industry: Services/Consumer
Campaign Type: CRO
Description: Ever felt like you needed resolution from a bad experience? A client of ours operates a website allowing consumers to relate unpleasant products or services in the hope that a recourse or remedy be provided to bring about closure.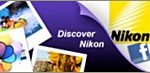 Nikon Asia
Industry: Electronics/Technology
Campaign Type: Social Media
Description: Nikon had created Discover Nikon, an online gallery consisting of 48 Nikon Professional Photographers' moments in life, love nature, tragedy and time in 2006, but as social media exploded into the scene, Nikon was keen to get "Discover Nikon" on the social media space.